Sharing some thoughts and insights from our last month of sustainability activity aligned to our Abundium community principles of #giveforward, #getreal and #golarge. Are you ready for the world's biggest project with our children and their children as our future stakeholders?
inspiring change through ambassadors
#giveforward
1 Million Women, a local NFP in our Abundium Impact Community led by Natalie Isaacs, have recently launched their new 'I am Ready…' campaign to help translate intention into positive climate action and lead the charge on electrifying Australia. I'm honoured to be one of the campaign ambassadors and have made a pledge that 'I am Ready' to be the change and use my voice to help inspire more positive climate action through my sphere of influence.
As part of this I will be stepping out of my comfort zone and saying yes to ESG speaking opportunities including two upcoming panel webinars with Ecolab and Q5 in our community who are looking to help create more awareness and action throughout their networks.
What could be your "I am Ready" pledge? Please share them in the comments below or reach out to me here.
unveiling Australia's decarbonisation journey with McKinsey
#getreal
It was a privilege to attend the inaugural McKinsey Green Business Building Forum Australia this month where the conversation got real.
It struck me that the visiting London based partners could see the huge opportunity we have in the decarbonisation journey here in Australia and not see it as an entitlement with our abundance of sun, wind and land space. It will take us to all to be bold and work hard.
Some of the other themes that resonated in the spirit of #getreal:
Climate tech needs to be scaled dramatically by 2030

Australia has the challenge of one of the fastest transitions in the world to meet our 82% renewable energy 2030 target

The changes we need to make to our power system are unprecedented

involvement, engagement and consent from our First Nations friends is a key part of the land use required for the large scale renewable projects

We need to up-skill talent fast! Loved a story shared from a solar company in Spain up-skilling a cohort of housewives to become field service reps who massively improved the customer service ratings.
the power of collaboration & influence across borders
#golarge
At a recent BBQ conversation with family friends, I had a moment of realisation that we have a huge opportunity to influence positive climate action in the world's largest economies including the US, India and China.
Up until now, we have been focussing on helping leaders in Australia adopt bold 'leapfrog' thinking to drive local innovation and decarbonisation.
A stat shared humbled me to learn that if the UK reaches its net zero target, it will roughly equate to 1% of global emissions. Whilst this would be a great achievement, this impact could be negated by other countries adding more to their carbon footprint during this time.
For example, in the same report, it was shown that China produced 28% and was responsible for almost two-thirds of the growth in emissions since 2000. What an opportunity to help this transition including China's commitment and action to lead a clean energy drive.
It shows this really is a systemic issue that requires us all to radically collaborate across borders. It's the world's biggest project with our children and their children as our future stakeholders!
We all need to adopt abundant thinking and learn from the great leadership by those nations trailblazing ahead. We need to collaborate to help set roadmaps for others to build on and to fast-track their journeys.
What could you do today to help be the change and use your position of influence to help drive positive action across borders?
A handful of other thoughts from the last month that may be of interest:
We cannot choose between [economic] growth and sustainability – we must have both  Paul Polman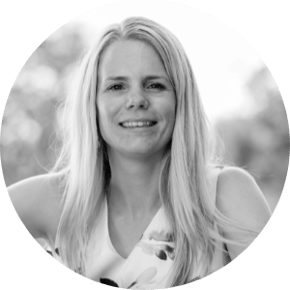 Dani Matthews
Dani Matthews, Co-Founder & Chief Impact Officer at Abundium, leads our impact initiatives with and for our multinational and not-for-profit community to tenfold leadership impact for an abundant world. Driven, compassionate and socially minded, Dani is on a mission to 'be the change' and help inspire positive impact including the transition to net zero in this critical decade of action. She recently completed a Cambridge University Business and Climate Change: Towards Net Zero Emissions short course and leads a cross-industry 'Climate Warriors' community amongst many other initiatives. Dani was recently honoured as an Adjunct Associate Professor (Industry) @ UTS Business School and is excited for our "Leading Strategic Action on Climate and Sustainability" Short Course collaboration.