According to IKEA global CEO Jesper Brodin, we are living in the most critical decade for humankind, and our actions or inactions will be remembered by history.
As someone who has spent more than 25 years working with global thought leaders, CEOs, and leaders around the world, I am fascinated by how real-world leaders can make a positive impact.
We are in a critical decade, maybe the most important one for humankind. History will remember us for the actions we take or fail to take. The question to ask yourself: how will I choose to lead during this decade? Jesper Brodin, IKEA global CEO
Recently, during one of our Abundium Masterclasses, Steven Kotler, a global expert on the 'science of flow,' shared his outlook on the future. He said, "we either solve the grand challenges or we may not survive as a species." For this to happen, we need great global leadership, and the multinational sector is uniquely positioned to work cooperatively and lead abundantly in this critical decade.
In this context, Australia and New Zealand are superpowers, and Columbia University Professor Rita McGrath explained that "the snow melts fastest at the edges." In other words, change happens faster at the periphery of organisations, and Australia is the best place to test new thinking, experiment with new ideas, trial new approaches, and develop global leaders.
While it is true that immunity is necessary for most organisms, it may result in killing off the very ideas, solutions, products, services, processes, or people that are key to an organisation's future survival.
So, why are so many companies struggling to produce global leaders in Australia?
Find out in my next blog post.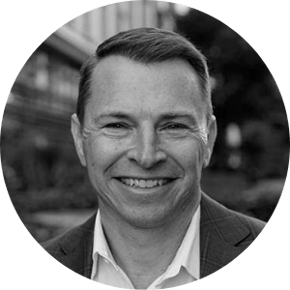 Rich Hirst
Rich's personal purpose is to help people become their better selves and bring out the best in others. Trained in organisational psychology Rich has worked with over 100,000 leaders and 1,000 CEOs plus 100's of the global experts to decode and coach exponential leadership mindframes and tactics to achieve new levels of performance, well-being and abundance for all. He is the founder and CEO of Abundium, a leadership development network for regional and country leaders of multinationals and not for profits.